Ahoy there!
This article, Aki Tachibana, is property of Araigen. Please ask before putting a link to this character in your page!
Appearance
Edit
Personality
Edit
Weapons/Powers
Edit
Busōshoku Haki: Color of Armaments
Kenbunshoku Haki: Color of Observation
Aku Aku no Mi, Model: Flame Atronach
Special Attacks
Edit
Weaknesses
Edit
Relationships
Edit
Past Events
Edit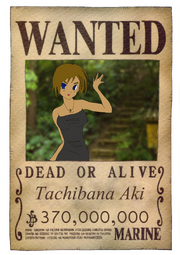 Current Events
Edit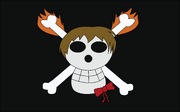 Related Articles
Edit
Ad blocker interference detected!
Wikia is a free-to-use site that makes money from advertising. We have a modified experience for viewers using ad blockers

Wikia is not accessible if you've made further modifications. Remove the custom ad blocker rule(s) and the page will load as expected.