Leeroy Parkins
Age
Gender
Male
Species
Human
Blood type
Birthdate
Height
Weight
Bounty
Devil Fruit
Meron Meron no Mi
Town of Origin
Occupation
Epithet
Pirate Crew
Family
Appearance
Edit
Personality
Edit
Weapons/Powers
Edit
Leeroy has the powers of the Meron Meron no Mi, allowing him to generate melons off of his body.
Special Attacks
Edit
Weaknesses
Edit
Past Events
Edit
Current Events
Edit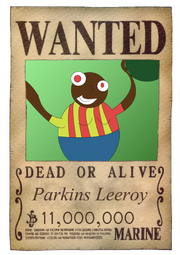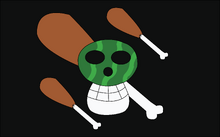 Related Articles
Edit
Ad blocker interference detected!
Wikia is a free-to-use site that makes money from advertising. We have a modified experience for viewers using ad blockers

Wikia is not accessible if you've made further modifications. Remove the custom ad blocker rule(s) and the page will load as expected.